Solution Design
Without a roadmap or a blueprint and proper communication, a solution is never complete. Hence we believe in providing an appropriate design of the solution, communicating with our stakeholders, and giving various proposals.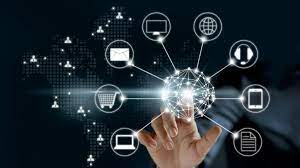 Network & Security Audits services
A proper security and compliance system is very much essential for the security of a company. A network security service helps to determine the effectiveness of network security in resolving underlying network security issues for any firm or company. Security audits are crucial to understanding how well a company is protected against security threats, whether or not they are internal or external. It's part of an overall information systems audit framework and includes application software audit, operation system audit, and business audit.
Site Survey & Feasibility check
Wireless Link Survey
A wireless site survey is the physical inspection of a site where a wireless frequency (RF) network is installed. The survey assesses the environment to work out wireless coverage, data rates, network capacity, roaming capability, and quality of service. The goal is to visualize the wireless coverage areas (generally through heatmaps), so you'll know where your signal will be strongest and weakest.
Unified Communication Solutions
Unified communications (UC) solutions such as equipment, software, and services provide and mix multiple enterprise communications channels, like voice, video, personal and team messaging, voicemail, and content sharing. This could include control, management and integration of those channels
IT Infra Maintenance & support
IT infrastructure maintenance may be a highly specialized service, designed for information management systems supported by Oracle, MS SQL, or other database platforms. It includes general server administration tasks like service check, event log monitoring, account management, software updates and patches, script management or specialized user authentication system support, e-mail system maintenance, etc. This service ensures system availability during a specified timeframe through constant monitoring and control of service level agreements. Upgrading and updating software both are vital aspects and er are expertise in this.
Software Upgrades & Updates
Managed IT services
Managed IT services offer a good form of responsibilities starting from specific on-demand responses to 24*7 coverage of IT duties. a corporation can leverage managed IT to cut back in-house IT workload or fill gaps in existing IT roles and skills. Managed IT service providers can reduce in-house overhead, increase IT efficiency, and improve uptime management. However, to make sure compliance with national and international regulatory entities, organizations should make sure that potential MSPs properly enforce data protection and privacy standards.